L'Humain, entre utopies sociales et ADN numérique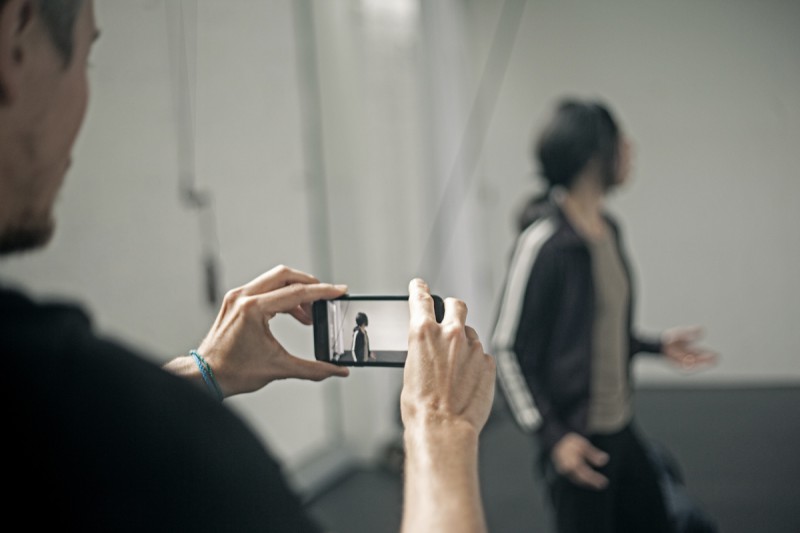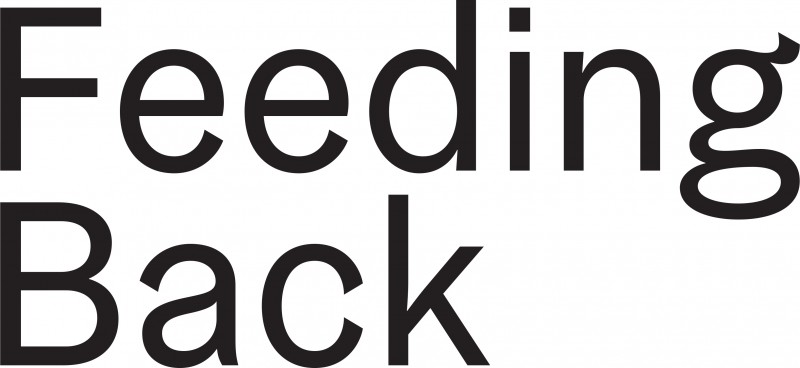 La question du numérique est un sujet incontournable dans notre société ; un processus qui nous informe autant qu'il nous manipule.
Feeding Back aborde la digitalisation et les questionnements politiques et sociaux qu'elle soulève sous l'angle de la subjectivité : comment les personnes présentes sur scène vivent les mutations de notre ère numérique ?
La pièce s'intéresse aux enjeux et à l'ingénierie sociale de la digitalisation — la technique s'efface ici derrière les constructions de micro-communautés. Les interprètes reprennent les fonctions et outils numériques et les appliquent sur le corps et les interactions entre les êtres. Qu'en découle-t-il concrètement dans « l'espace réel » ? Qu'en est-il des émotions dans un imaginaire numérique ?
Les danseurs, les spectateurs et les règles du jeux intrinsèques sont les protagonistes de la soirée, agissant comme des algorithmes sur Internet : des critères délibérément gardés secrets pour des changements en constante évolution. Ils influencent le feedback mutuel de toutes les personnes impliquées, à la fois sur scène et dans la salle. Quel genre de communauté se construit ? Par qui sommes-nous influencés ? Quelle est la responsabilité de chaque individu dans ce jeu ?
Les représentations de Feeding Back incluent régulièrement l'invitation d'un scientifique, sociologue, philosophe ou artiste apportant un « Feedback instantané » à la performance et impulsant ainsi de nouvelles réflexions.
Feeding Back is a reverse proposition, focusing on the body while questioning mutations of our thoughts and social functioning brought to us with the digital world.
Surfing behaviour, artificial intelligence, communication and dis-communication, freedom and manipulation, activism and opportunism, utopia and dystopia are transposed into movements, body states and ways of interaction, that reflect our digital era.
PROJET Malgven Gerbes, David Brandstätter | COLLABORATION CHOREGRAPHIQUE, PERFORMANCE Hyoung-Min Kim, Aline Landreau, Raphael Hillebrand, Sebastian Kurth, Malgven Gerbes, David Brandstätter | INVITES A CE JOURS Dominique Boivin, Bruno Pace, Camille Roth || CREATION LUMIERE & SCENOGRAPHIE Ruth Waldeyer | MUSIQUE Brendan Dougherty | REALISATION DECORS & COSTUMES Heather MacCrimmon | Consulting et dramaturgie Heike Albrecht, Uwe Gössel | CHARGEES DE PRODUCTION Alix Pellet, Ann-Christin Görtz | ASSISTANTE DE PRODUCTION Clara Debour | UNE PRODUCTION shifts - art in movement | COPRODUCTION Le Phare, Centre chorégraphique national du Havre Normandie, direction Emmanuelle Vo-Dinh ; Le CCN - Ballet de Lorraine - accueil studio 2018/2019 ; fabrik Potsdam: Artists-in-residence | Résidences Tanzfabrik aux Uferstudios Berlin | AVEC LE SOIUTIEN DE La Direction Régionale des Affaires Culturelles de Normandie / Ministère de la Culture, de la Région Normandie, du Hauptstadtkulturfonds Berlin | DIFFUSION AVEC LE SOUTIEN DE l'ODIA Normandie / Office de diffusion et d'information artistique de Normandie, du Goethe Institut.
festival Pharenheit Le Phare – CCN du Havre, Normandie I festival Open Spaces – Tanzfabrik Uferstudios Berlin I festival JUNE EVENTS de l'Atelier de Paris / CDCN, en collaboration avec l'ODIA Normandie