"And what if everything was already there, and that the path towards spectatorhood was not to educate the eye, but simply to preserve it throughout the growth? ''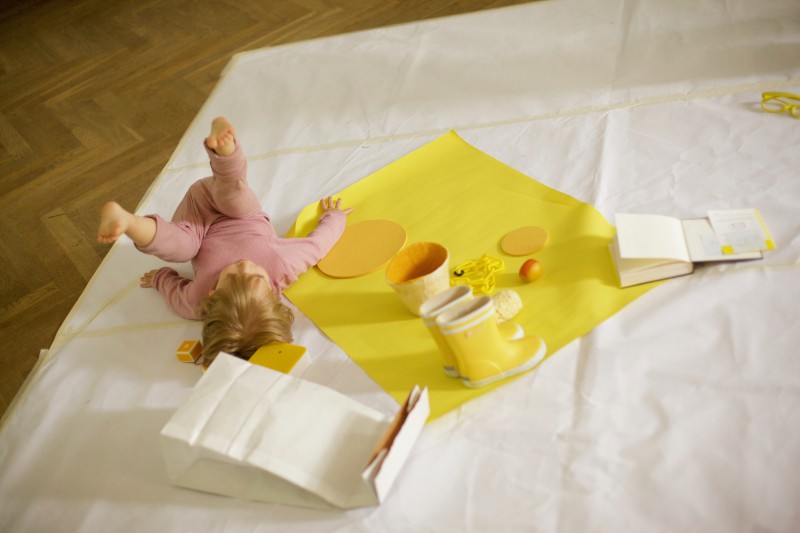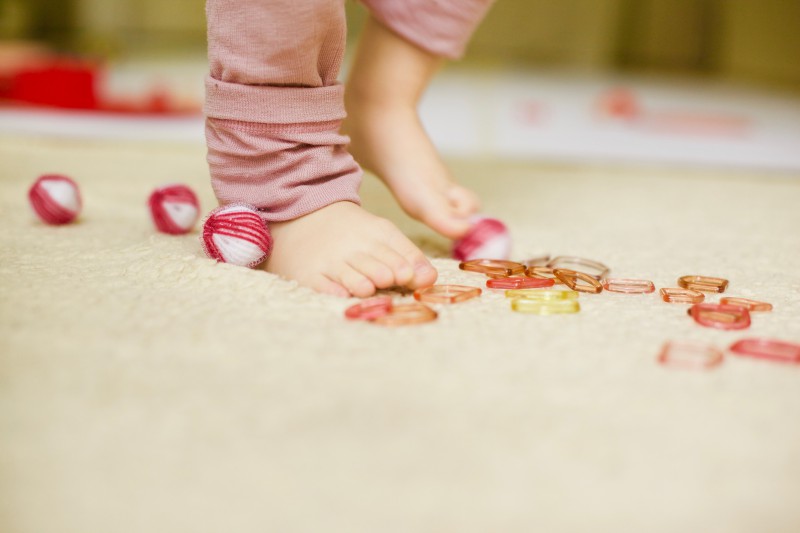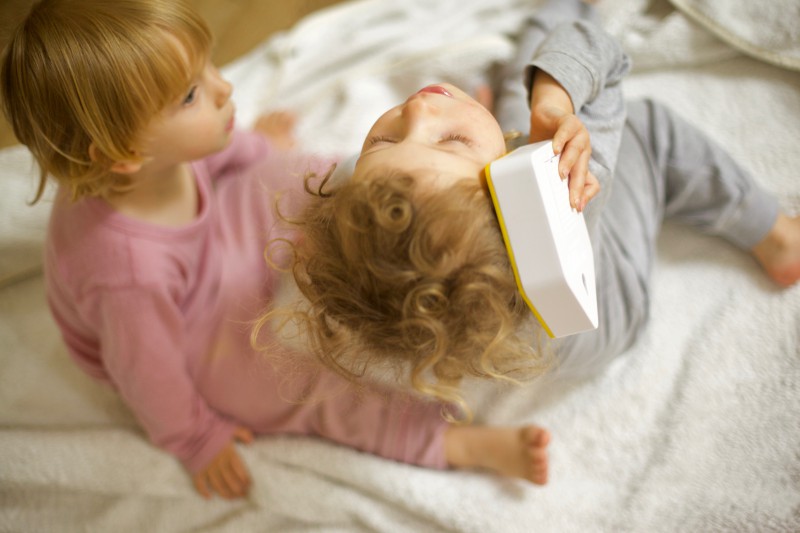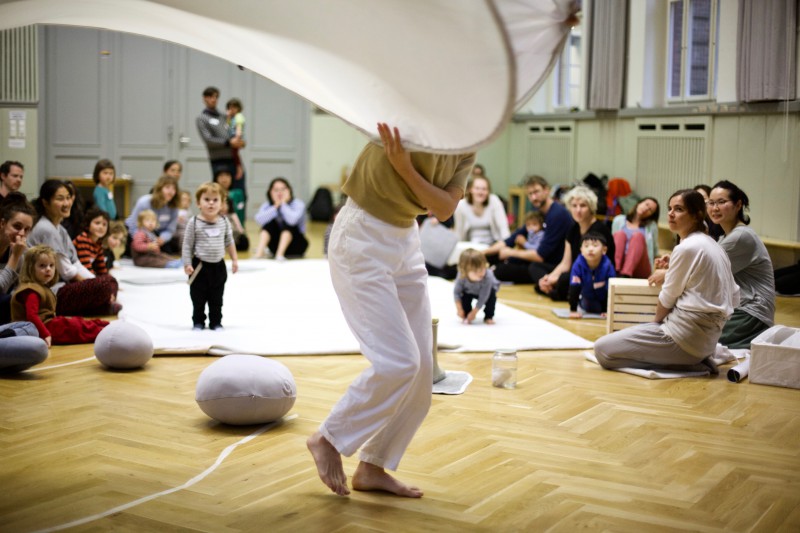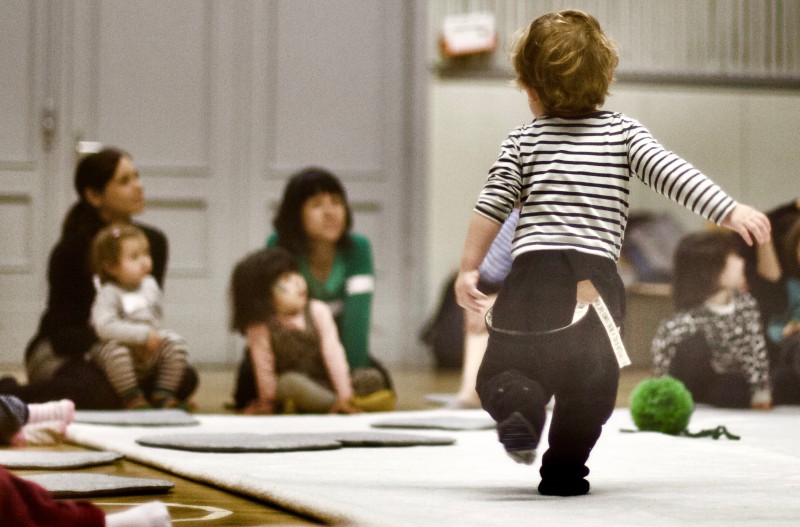 Children from 0 to 3 years old dream twice as much as adults. While sleeping, they process the density of information that they discover daily. It is also said that babies are born with an almost perfect pitch and with a very developed sense of smell. What a great time to interact creatively!
Les Sols was born from the desire to create a suspended time within the Parent-Child relationship and within the community of spectators; the performers are sending collection of choreographed postcards adressed to the senses of the young spectators. Consisting of shapes, colors...these cards invite their natural sensitivity towards the materials presented, as well as the comfort in moving and interacting together.
Project, Choreography Malgven Gerbes / shifts-art in movement || Dancing Duet Malgven Gerbes & Margot Dorléans (Fr) / Hyoung-Min Kim (De) || Music su-sa / Saiko Ryusui & Susanna Trotta || Scenography Malgven Gerbes || Illustrations Camille Fontaine || Costume creation & scenography assistance Heather MacCrimmon || Video documentation Christoph Lemmen, Laure Delamotte-Legrand || Photography Claude Hilde || Production manager Alix Pellet || Early childhood and movement adviser Noëlle Dehousse.
A shifts-art in movement production || Coproduction Le Phare, CCN Le Havre Normandie; Le Volcan, Scène nationale du Havre; Familienzentrum Adalbertstrasse Berlin; MPAA – Maison des Pratiques Artistiques Amateurs Paris || With the support of DRAC Normandie / Ministère de la Culture; Région Normandie; Département de L'Eure || Touring with the support of ODIA Normandie / Artistic Development Office of Normandy.
Le Phare, Centre chorégraphique national du Havre Normandie within the frame of Phare en familles and of festival Pharenheit ; Maison des Pratiques Artistiques Amateurs / MPAA Breguet, Paris ; festival Les HiverÔmes des Hivernales d'Avignon ; FRATZ festival Berlin ; Le Volcan, Scène nationale du Havre ; Festival Terres de Paroles ; Communauté Urbaine du Havre ; Festival Région en Scène Normandie ; Le Rive Gauche, St-Etienne-du-Rouvray ; Festival Kidanse, l'Echangeur CDCN Hauts-de-France ; Festival Les Petits Pas, Le Gymnase, CDCN Roubaix ; festival Le Chainon, Laval ; Théâtre Charles Dulin Grand Quevilly ; théâtre de l'Arsenal Val-de-Reuil ; Hôpital de jour Raoul Dufy ; Maison de la Culture, Scène nationale de Bourges.